Packages & Deals
The Helsingborg area has much to offer. Play golf on a championship course, get a laugh at Fredriksdalsteatern, go for a day trip to Copenhagen or the art museum Louisiana, take a boat across the Öresund for some bargain shopping in Denmark… Helsingborg is also one of Sweden's most restaurant-dense cities with many highly rated places so why not book a gastronomic weekend? Surprise your loved one with a romantic weekend or combine fun and spa with friends.
Möjligheterna är många och vi lovar att V Hotel Helsingborg skapar en känsla som får er att känna er som hemma, oavsett vilket paket ni väljer. Läs mer här om vad som erbjuds i Sundets pärla!
BRÖLLOP, UPPLEVSER, WINE & DINE - YOU NAME IT!
Helsingborg med omnejd har så mycket att erbjuda. Upplev historiens vingslag i vackra kuststaden och centrala Helsingborg, skratt på Fredriksdalsteatern, en dagstur till Köpenhamn eller konstmuseet Louisiana, en klassisk tura över sundet för att fynda i Helsingör…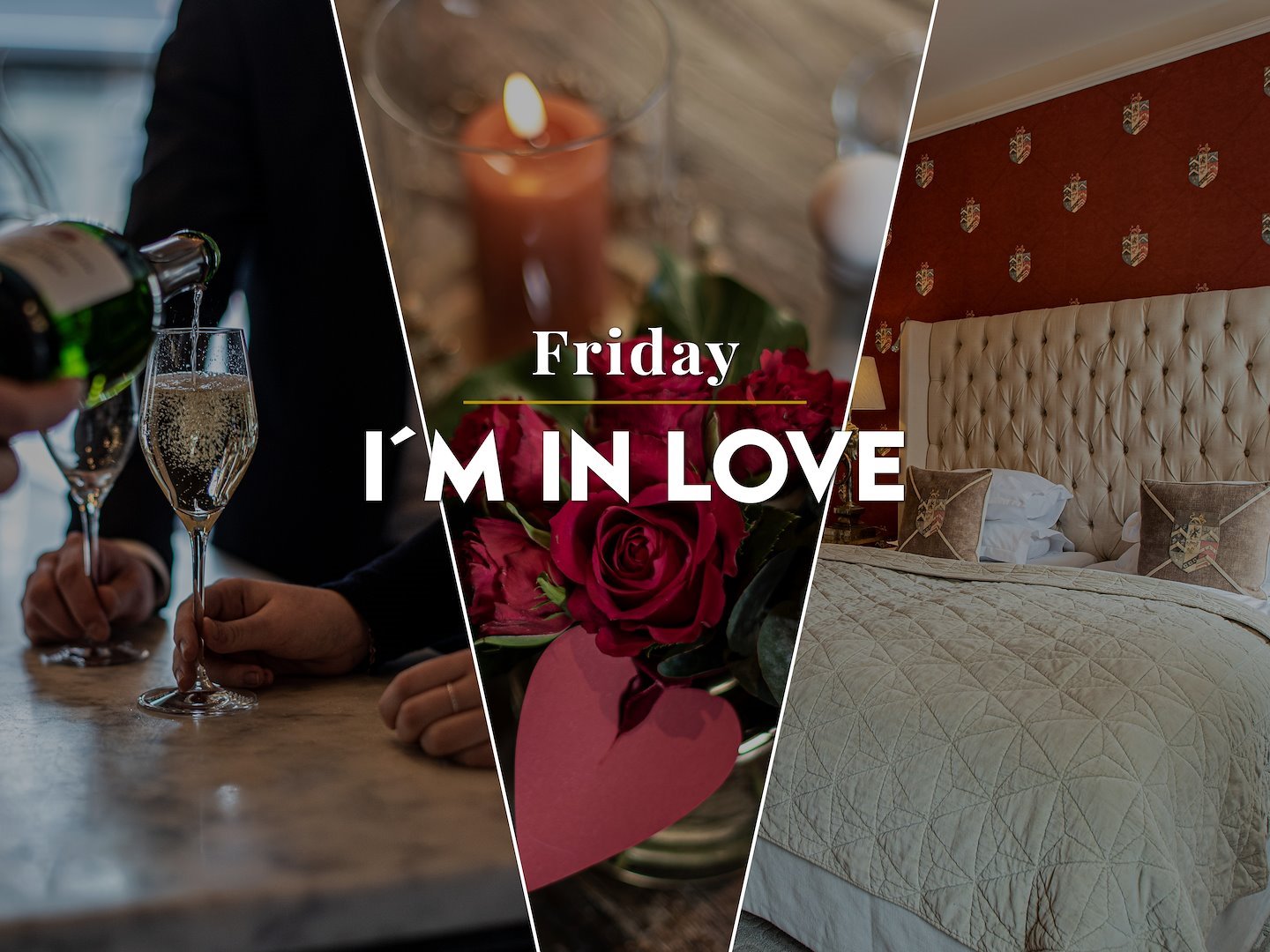 Friday I'm in Love!
En härlig deal för dig som vill starta helgen hos oss, bo i unikt inrett rum och fira fredag med en flaska bubbel.
Friday I´m in love!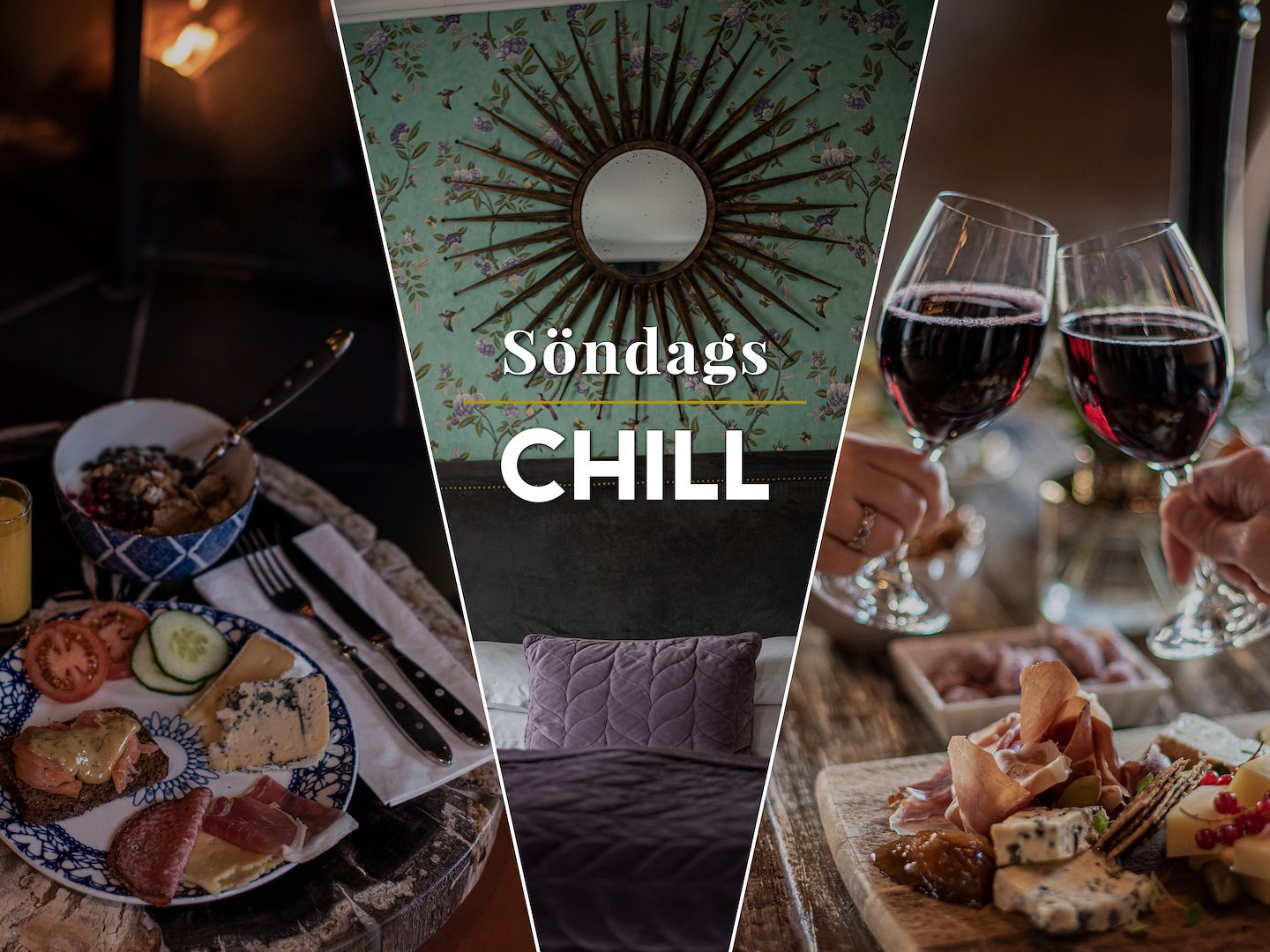 Söndagschill
Låt oss fixa söndagsmyset!
Checka in i ett av våra unika rum där en halv flaska prosecco samt en charktallrik väntar. Kryp ner under täcken och fortsätt med chips, godis och en film. Dagen efter väntar god frukost innan veckan kan ta fart igen.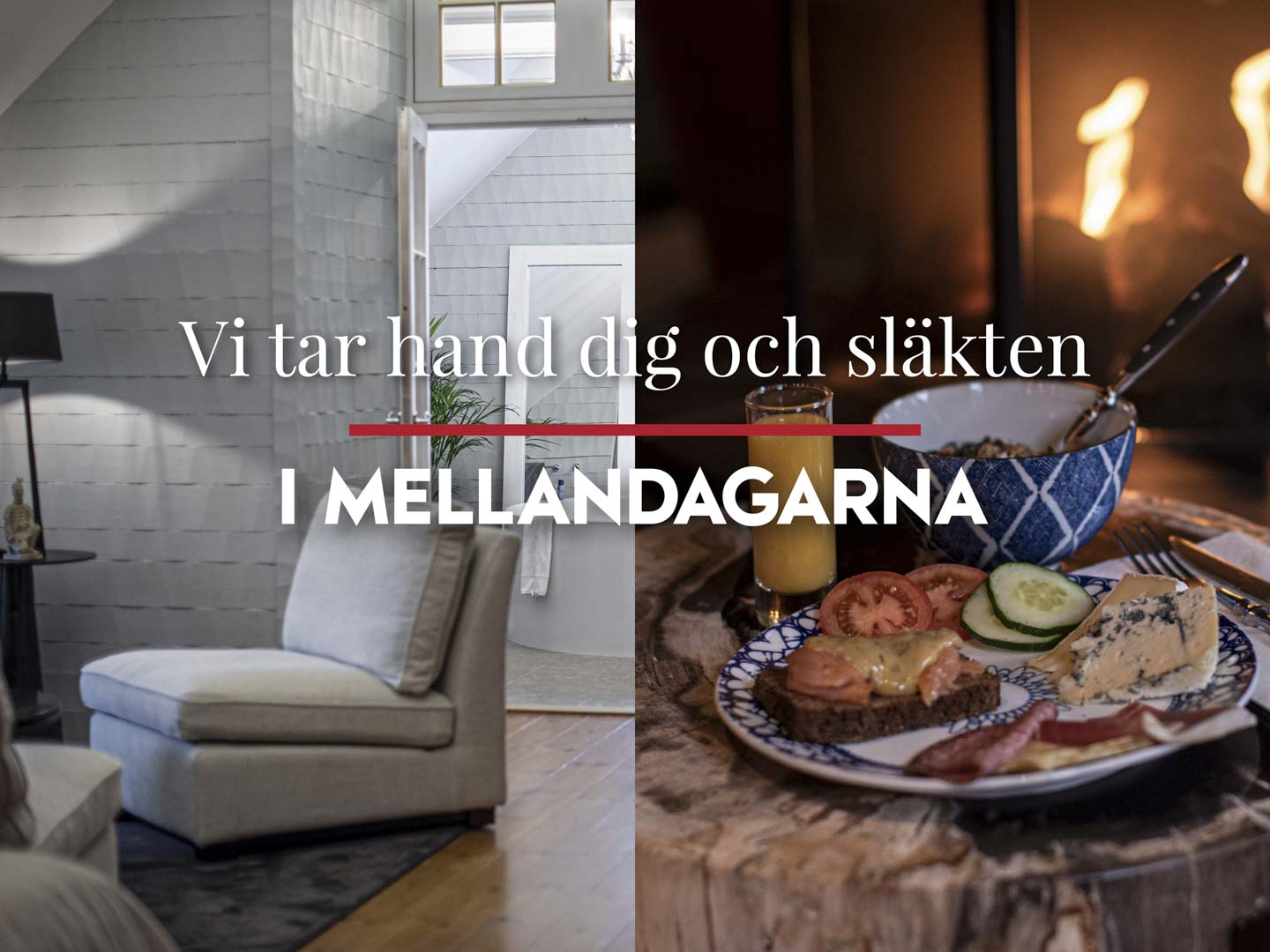 Bjud hem släkten!
Besök V Hotel och Helsingborg under mellandagarna, vi har sista minuten erbjudande där du kan inkvartera hela släkten till ett bra pris.
All Inclusive
Welcome to cosy V Hotel
We have created a wonderful package where you do not have to think about more than just enjoying, good food, drink and accommodation in central Helsingborg.
Varva ner framför brasan medan mörkret faller över city i centrala Helsingborg. Avnjut en härlig trerätters meny av klassiskt franska smaker vår Bistro.
Som smaksäkert kompletteras med utsökta dryckesrekommendationer från vår egen vinkällare.
Go to sleep in our soft beds and uniquely designed rooms that will be your home away from home.
Alltså en helg i äkta All-inclusive anda!
Happy New Year dagar i hos V Hotel!
Checka in på mysiga V Hotel och njut av en flaska champagne på rummen vid ankomstdagen.
DETTA INGÅR i NYÅRSPAKETET
🎉 Boende på V Hotel!
🎉 En flaska champagne på rummet på ankomstdagen!
🎉 FrukostBuffé!
På nyårsdagen dukar vi upp vår omtyckta frukostbuffé som serveras lite längre än vanligt, till klockan 12.00.
Wedding package
Make your wedding night an extraordinary one. When the party is over, a luxurious room awaits you at V Hotel for a cosy end to your big day. Snuggle into the fluffy bathrobes and slippers and enjoy champagne, chocolates and strawberries in the room. Your first day as a married couple begins with breakfast in the room. There's no rush, late check-out is included.
Accommodation for the guests
With a booking code, the guest gets a discounted price on accommodation and all the necessary information so that you can focus on all the other arrangements.
Cocktailparty
Why not organize a gathering the night before the wedding? A mingling cocktail party with snacks is a great way for all guests to get to know each other.
Weeding suite
In our 18th century house we have created a magical room for special days. At the top and open up to the ridge is our bridal suite. Here is a nice hall, walk in closet, a lovely and large bedroom and living room with specially selected furniture, crystal chandelier and a lot of atmosphere. The spacious bathroom has a round bath with plenty of space for two, a chaise longue and a separate shower and toilet room. Here is everything to prepare the bride and groom for today's events.
Champagnebrunch
The day after, we are at the perfect place to gather all the guests for a champagne brunch, where laughter and joy, hugs and congratulations can be shared before the big trip as married begins.
Let's make your big day so much easier. Contact us on +46 42-14 44 20 or info@vhotel.se