A boutique hotel, centrally located in Helsingborg
V Hotel lies right in the middle of Helsingborg, where the heart of the city pulsates with life. A forum for those who like personalised design, comfortable atmosphere and a home-away-from-home feeling. A four-star boutique hotel in a historic building that offers all the comfort you need. Every room is warm, personal and uniquely decorated. Have a seat in our living room, a pleasant and vibrant meeting place that encourages both focused work and relaxed conversation over a glass of wine by the fireplace, an after-work or a cocktail before the night sets in.
At our place, no two rooms are alike.
It is their design and details that make them so special and memorable. Just like when you are visiting someone, a caring friend will make sure that you can curl up in a comfortable bed, lined with exclusive Egyptian bed linen. In our bathrooms you will find a hairdryer and luxurious toiletries from Rituals.
WEDDING, GOLF, WINE & DINE - YOU NAME IT!
The Helsingborg area has much to offer. Play golf on a championship course, get a laugh at Fredriksdalsteatern, go for a day trip to Copenhagen or the art museum Louisiana, take a boat across the Öresund for some bargain shopping in Denmark…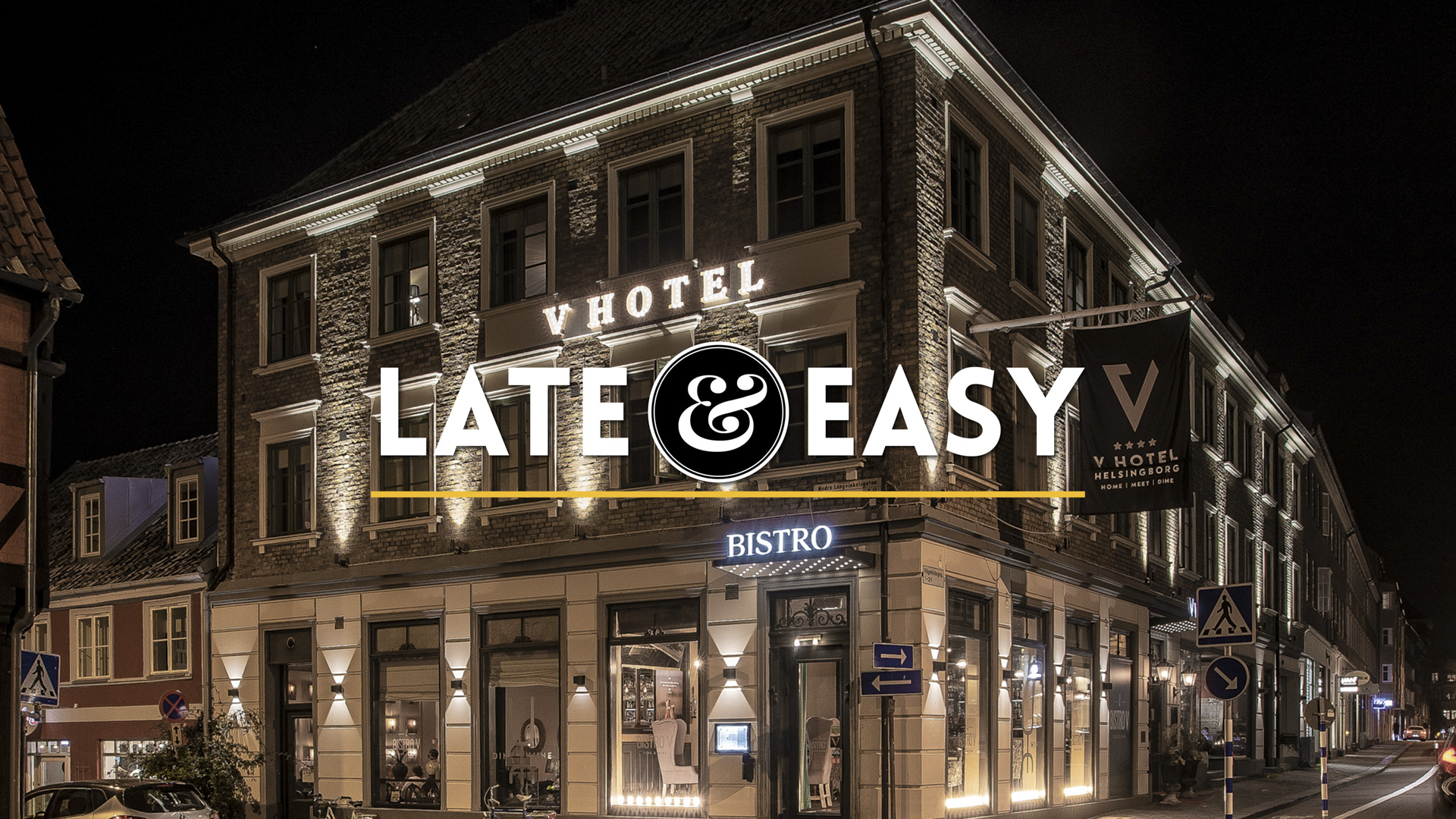 Late & Easy
Erbjudandet för dig som vill kombinera arbete med nöje, eller bara reser för att koppla av. Incheckning från 16.30 så du har gott om tid att uppleva både shopping, sitta vid brasan och njuta eller kanske hinna med att TURA eller ta ett kall bad?
Det är upp till dig.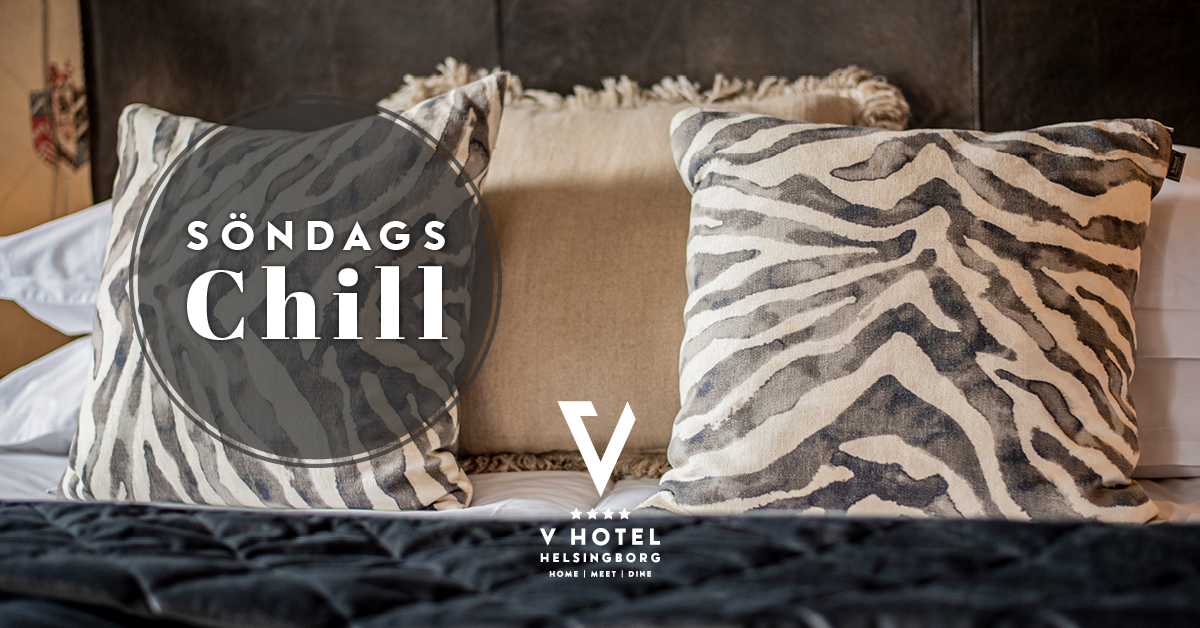 Söndagschill
Låt oss fixa söndagsmyset!
Checka in i ett av våra unika rum där en halv flaska prosecco samt en charktallrik väntar. Kryp ner under täcken och fortsätt med chips, godis och en film. Dagen efter väntar god frukost innan veckan kan ta fart igen.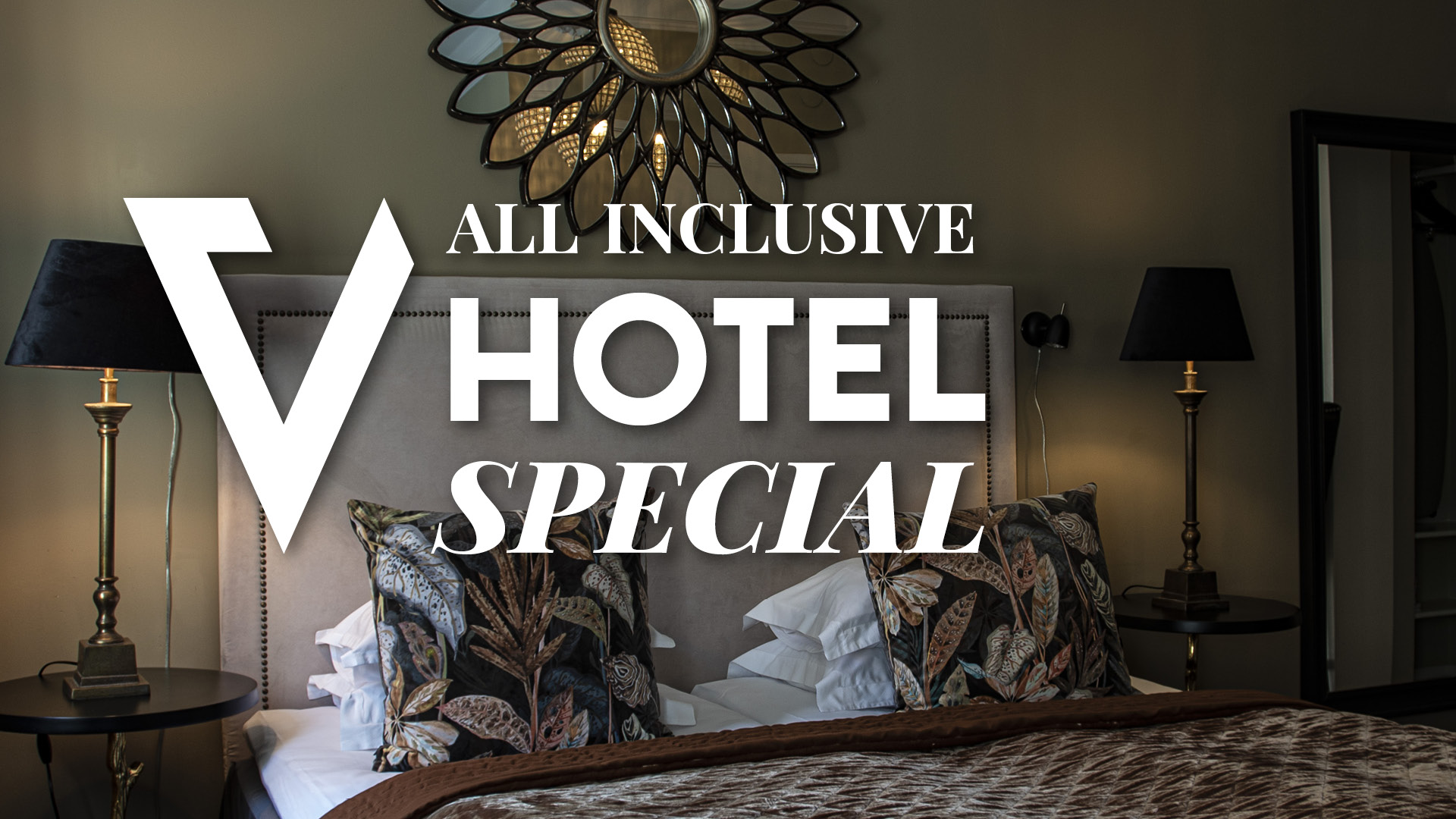 All Inclusive Special
Unwind in front of the fireplace while darkness falls over the city of Helsingborg. Enjoy a delicious three-course meal from the menu of classic French flavors at our Bistro. An All Inclusive Package with extras of everything!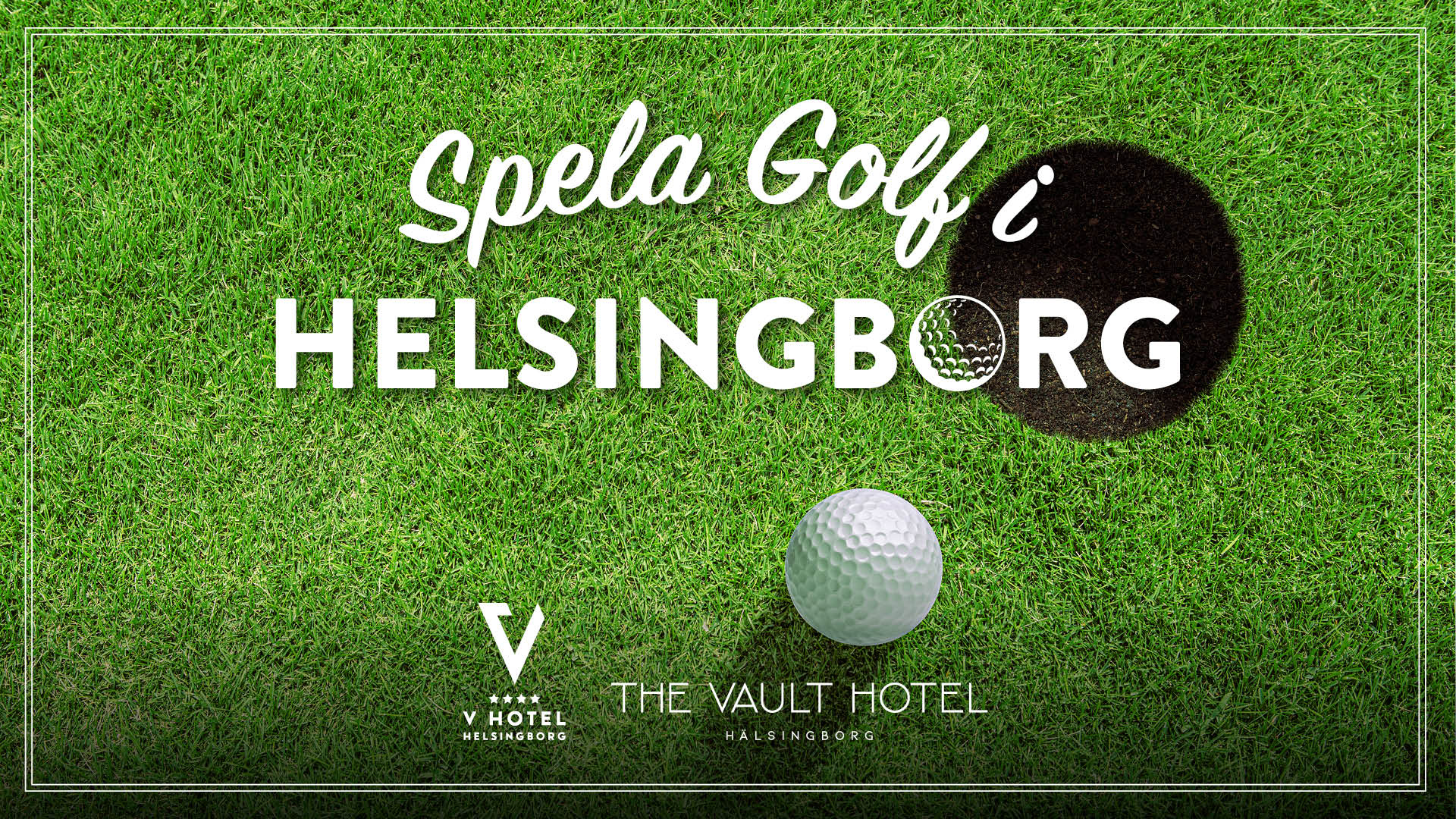 Spela golf i Helsingborg
Golfsäsongen är på ingång och dags att plocka fram golfklubborna!
Spela högklassig golf i och omkring Helsingborg, med många utmanande och roliga golfbanor att spela.
Njut av havsnära och naturvänlig golf längst kusten och bo mitt i centrala Helsingborg.
BISTRO V
ENJOY GREAT FOOD AND DRINKS With a touch of France
Bistro V serves a classic bistro menu and well-chosen wines according to our motto: "You should be able to enjoy good wine at a reasonable price".
Conference in Helsingborg
We help with everything from the small conference to the big arrangements. Customized solutions for you.
Parking
We have access to parking in the middle of town! Read on to see how you book.
Testa Wineally hos
Bistro V
Använd vår Wine & Food Matcher för att säkerställa att du får perfekt matchade viner till din mat på ditt nästa besök!
Den matchar vår meny och viner och rekommenderar dig vilken dryck du ska välja.
Helt otroligt häftigt och smart tycker vi!
Testa du med, besök Bistro V!
Gå till  Wineally och testa själv här!